Top Tips from Experienced Discord Moderators [Mod Growth Series Part 2]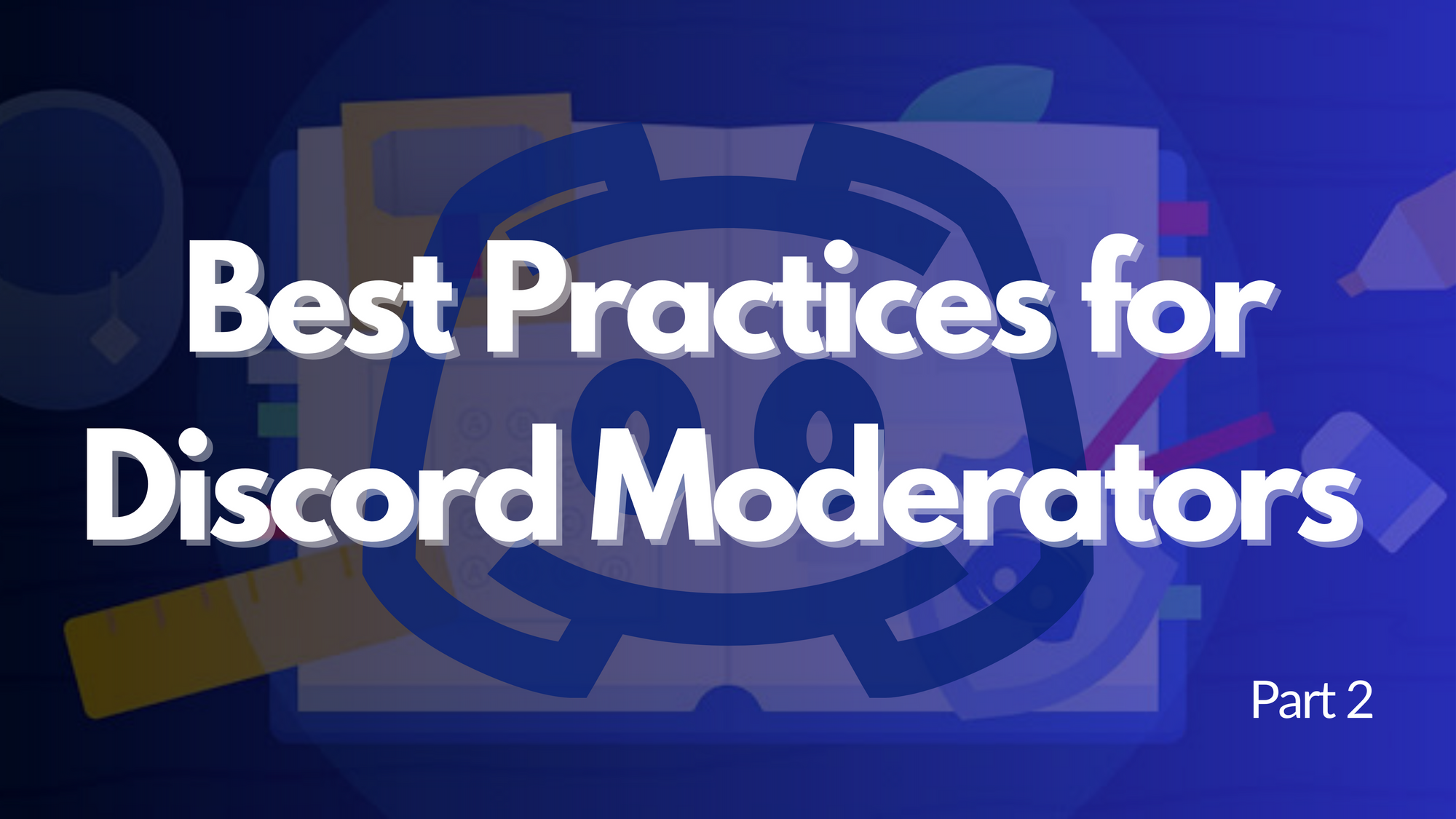 For the past couple of weeks, our team at CommunityOne has worked extensively with our mods at both junior and senior levels in order to gain a stronger understanding of the day-to-day nuances of overseeing an NFT discord server. By deploying the moderators into rapid-fire situations, we were able to see how they perform their duties live and firsthand.
To get an even more in-depth look at the experiences of mods, one of our team members had the honor of taking on the role of moderator for a day. Here's what we drew from this exuberant and exhausting experience:
Discord moderating is a high-stakes task because every member of the community is wary of the performance of individual moderators. Their collective performance serves as a reflection of the overall quality of the NFT project. While it may not be immediately clear to project managers how their mods are performing, for community members — who are on the receiving end — just one conspicuous interaction can turn the tide. We are grateful to say that all of the mods we worked alongside that day demonstrated the utmost professionalism. In a system that is so fragile, even just one act of misconduct by a mod could change the entire tone of the community within a split second.
After a long day of acting as a "stand-in" moderator, we checked the mod performance dashboard. It was at that moment we were able to fully comprehend what we had accomplished — we saw how many tickets we handled and how many new users we greeted.


The most important elements of every successful team are their intrinsic dynamics, enthusiasm, and zeal, and the best way to quantify that is through data collected pertaining to individual performance. In this particular situation, we recognized through the information provided on the mod performance dashboard that current mods were inundated with tasks. Thus, more mods were hired the next day in order to lighten the load, and consequently, maintain good spirits among mods and the community.
The mod performance dashboard can help community managers better allocate tasks and handle their teams.
Next, read about how a mismanaged Discord mod team ruined a creator's server.