TechBullion covers CommunityOne's win at ETHDenver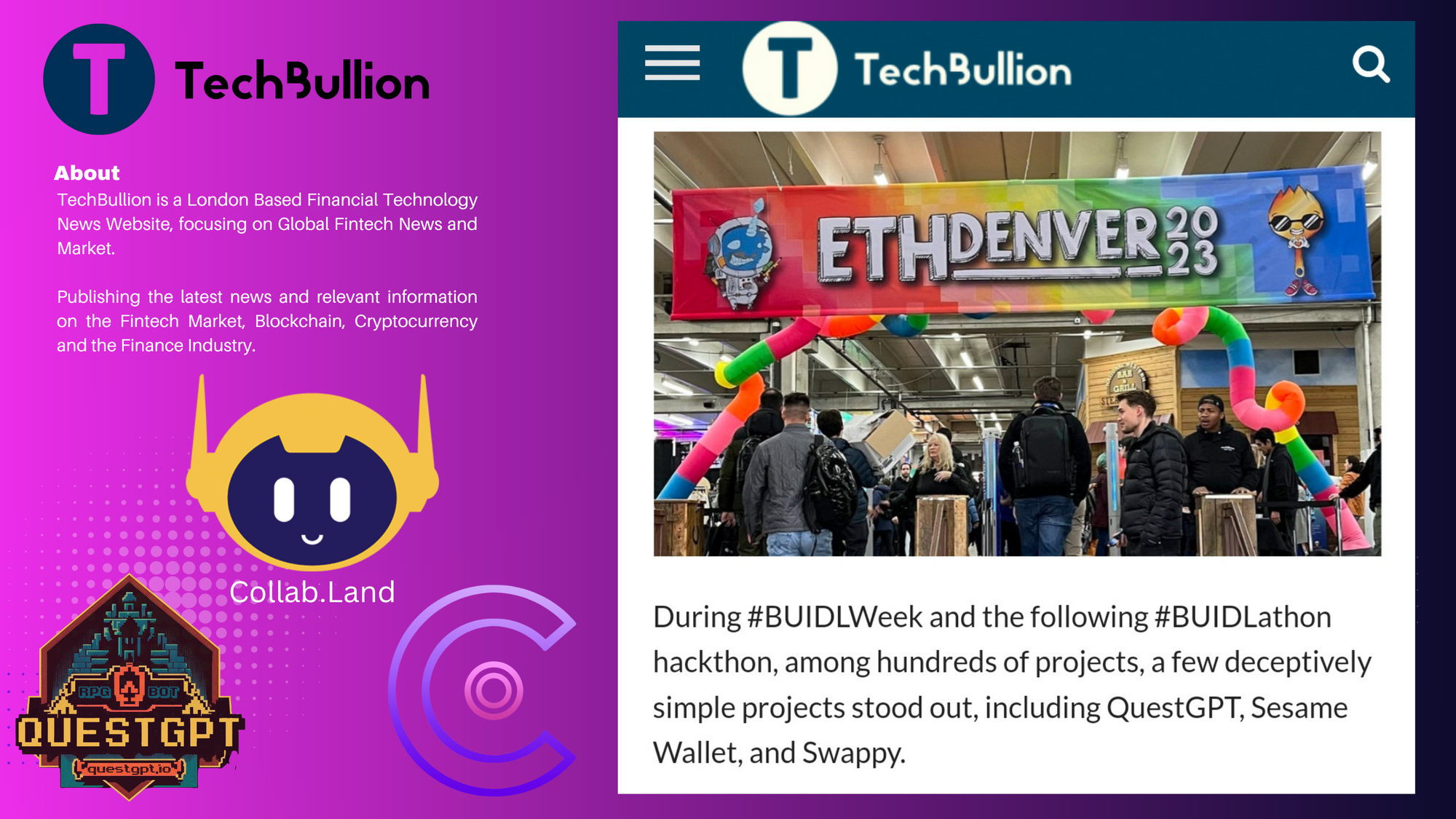 Not only did we win, but we're in the news! As many of you may know, we recently attended ETHDenver 2023, where we had a great experience and ended up winning a super competitive bounty with Collab.Land! If you missed our previous blog post about our journey to QuestGPT at ETHDenver, we highly recommend you read it here.
"Most web3 projects live or die based on their community engagement. In this way, QuestGPT has the potential to be a game changer for the web3 space by offering a new and innovative way to drive community engagement and adoption." - Techbullion.com
We're incredibly grateful to be covered by Techbullion and be mentioned in the same article as some of the best projects to come out this year. TechBullion is a leading source of information and analysis for the fintech industry, and their coverage of QuestGPT will undoubtedly bring more attention to our company and work. Read the full article here.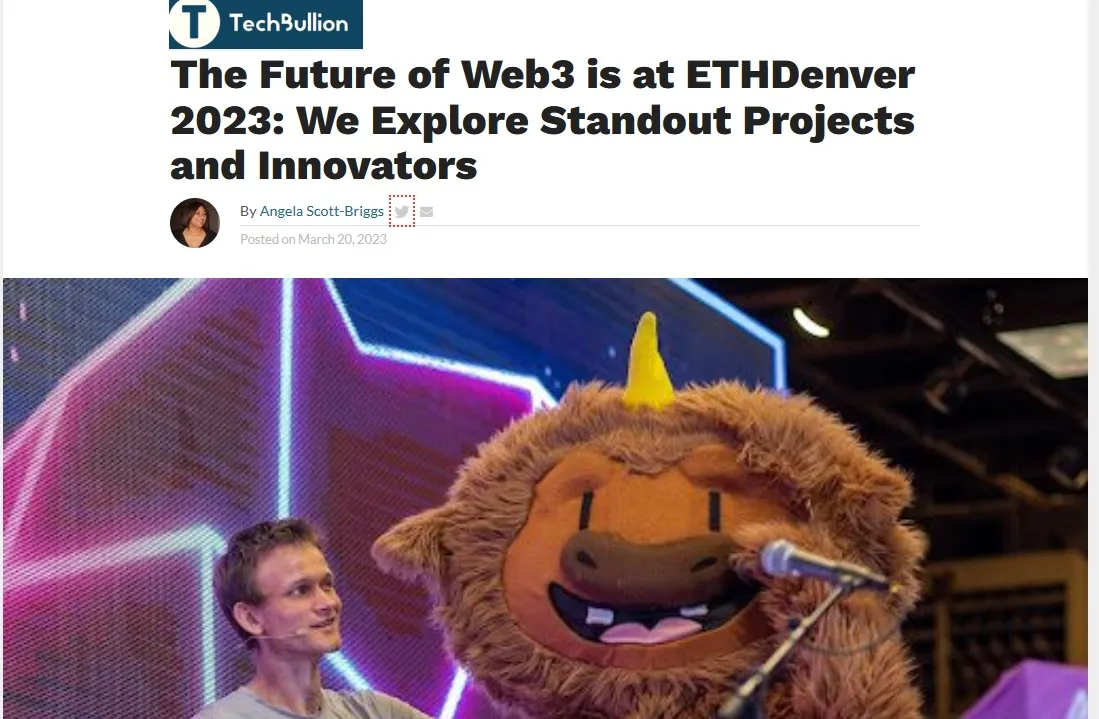 Since our win at ETHDenver, we have been working hard on several new developments, which we are thrilled to share with you. Firstly, we have integrated with Collab.Land's new marketplace, which is a significant milestone for us. It will allow us to connect with more web3 and web2 project owners/founders who need moderators and analytics to manage their Discord communities.
Secondly, we are happy to announce that we have hired a new engineering team member to help with the development of our AI-powered Discord bots. With their expertise, we aim to provide more advanced features to improve user engagement and provide better community management.
But that's not all! We have also secured our first QuestGPT client, BBots. This NFT project was created by Seth Green and invested in by Gary Vee, and they will use it as a growth tool. We are excited to work with BBots to offer a new and innovative way to drive community engagement.
QuestGPT is a community-based project that has the potential to be a game-changer for web3 communities on Discord. By using QuestGPT as a game/engagement tool, we can offer a new, user-friendly way to increase community engagement.
We are thrilled with our recent developments and our win at ETHDenver with QuestGPT. We are excited to continue providing high-quality services and tools to help web3 and web2 project owners/founders manage and grow their online communities efficiently. Thank you for following along on this amazing journey with us, and stay tuned for more updates from CommunityOne!

Have you tried our QuestGPT yet? Give it a go here.