NFTNYC 2023: Thriving in a Bear Market - Nurturing Community Through Intimate Experiences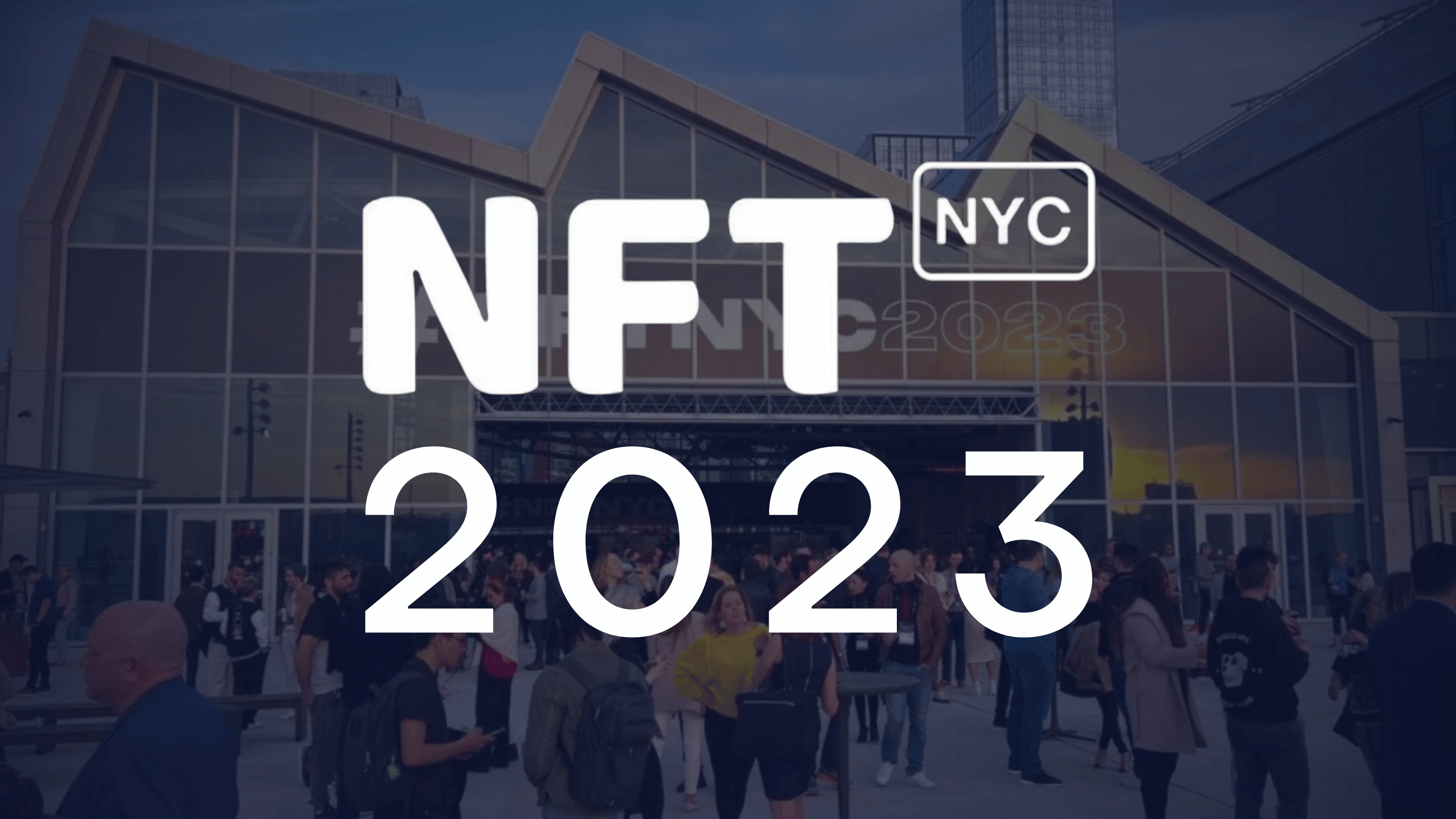 As the NFTNYC 2023 event comes to a close, we at CommunityOne can't help but reflect on the significance of in-person gatherings, particularly within the web3 space where most interactions happen online. These events are invaluable opportunities for networking, sharing our projects, demonstrating our team's authenticity, and learning from others. This year's NFTNYC offered a unique experience, and we'd like to share our thoughts on how the event unfolded:
Unlike last year's bustling atmosphere, NFTNYC 2023 was a quieter affair. With fewer sponsors and satellite events, the bear market's presence was palpable. However, this created an environment ripe for forging meaningful connections and engaging in in-depth conversations.
The more subdued event attracted genuine builders, who passionately worked on innovative projects such as games and metaverse developments. Witnessing their dedication and creativity was truly inspiring.
The bear market's influence on this year's focus resulted in higher quality work, from art to visuals. Attendees showcased a clear commitment to utilizing AI and other cutting-edge tools to enhance their creations.
AI is transforming the artistic landscape, enabling artists to produce exceptional work in less time. By embracing generative design tools, artists can unlock new creative possibilities and collaborate with AI to bring their visions to life.
NFTs continue to pique the interest of artists and creators, providing a means for financial independence. At CommunityOne, we're committed to empowering creators by offering tools that enable them to monetize their work through platforms like Discord.
5.   This year's NFTNYC provided a refreshing change of pace. The relaxed atmosphere fostered in-depth discussions about projects without feeling rushed or overwhelmed by the event's scale.
Finally, we'd like to share some tips on effectively following up with contacts made during events:
Platform Preference: Opt for LinkedIn over Telegram, as it helps you recall each person's background and story before reconnecting.
Telegram Tactics: If using Telegram, make a note of the individual's role and possible follow-up actions when sending an initial message.
Proactive Communication: Be diligent in reaching out and maintaining connections with valuable contacts.
Custom Content: Personalize your follow-ups by engaging in casual conversations on LinkedIn before proposing a call or meeting.
Persistence Pays Off: Reach out multiple times if needed, as people can be busy. Offer long-term value, such as our content-rich Substack newsletter, to keep contacts engaged and interested in staying connected.
This year's NFTNYC may have been a more intimate experience, but it facilitated meaningful connections and showcased the dedication of true builders in the web3 space.
PS: We are thrilled to announce that CommunityOne recently won the BitAngels pitch competition at NFT.NYC, a premier event for the NFT and blockchain industry. This accomplishment not only validates our innovative approach to Discord community management but also highlights the significance of participating in events and conferences to build and engage communities. Let us know if you have a warm VC connection for us to send over our deck.