Top 10 Best Discord Bots You Need in 2023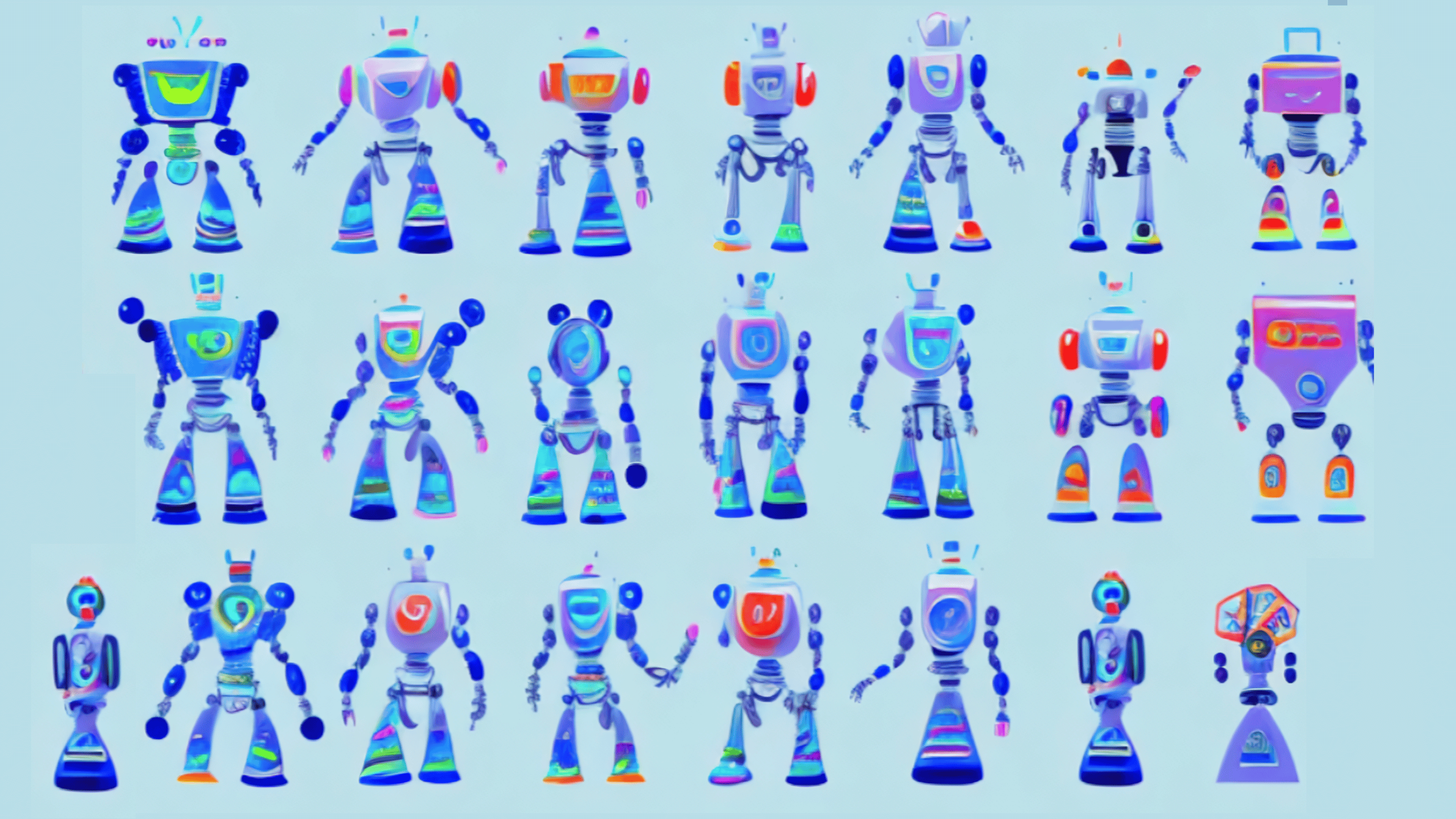 Discord, the popular communication platform for gamers, has revolutionized the way gamers connect and interact. One of the key elements that make Discord so versatile and powerful are the Discord bots. These bots play a significant role in enhancing the Discord experience by providing a range of functionalities and features. In this article, we will explore the top 10 best Discord bots you need in 2023, and why they are important additions to your Discord server.
Understanding the Role of Discord Bots

Before diving into the list of top Discord bots, it's important to grasp what Discord bots are and why they are so important in the gaming community.

Discord has become the go-to platform for gamers to connect, communicate, and collaborate with each other. However, gaming communities only count for about 30% of all discord servers. Given the rise of non-gaming servers, there are a lot more Discord bots serving different purposes for the communities.
What are Discord Bots?

Discord bots are automated programs that run on Discord servers. They are designed to perform various tasks and provide additional functionalities to enhance the user experience. These bots can handle tasks such as moderation, music playback, chat interaction, and much more.

Imagine a scenario where you have a large community with hundreds or even thousands of members. Managing such a community manually can be a daunting task. This is where Discord bots come to the rescue. These bots can automate repetitive tasks, such as welcoming new members, enforcing server rules, and moderating chats. They can also provide entertainment by playing music, organizing game tournaments, and even generating memes.
Why are Discord Bots Important?

Discord bots are valuable additions to any server because they automate and simplify various tasks, allowing server administrators to focus on creating a better community and engaging with their members. These bots also enhance the overall gaming experience by providing features that wouldn't be available within Discord itself.

One of the key reasons why Discord bots are so important is their ability to enhance moderation. With the rise of online gaming, toxic behavior and spamming have become major concerns. Discord bots can help combat these issues by automatically filtering out offensive content, enforcing server rules, and even issuing warnings or temporary bans to repeat offenders.

Moreover, Discord bots can also improve the social aspect of gaming communities. They can facilitate interactions between members by providing chat games, trivia quizzes, and even virtual currency systems. These features foster a sense of camaraderie and encourage members to actively participate in the community.

Additionally, Discord bots can enrich the gaming experience by providing music playback functionality. Imagine being able to listen to your favorite tunes while gaming without having to switch between different applications. With a music bot, you can easily play, pause, skip, and even create playlists directly within Discord.

In conclusion, Discord bots play a crucial role in enhancing the gaming experience and managing large gaming communities. They automate tasks, provide additional functionalities, and foster a sense of community among gamers. So, without further ado, let's explore some of the top Discord bots that can take your gaming experience to the next level!

Detailed Review of the Top 10 Discord Bots for 2023

Now, let's dive into the detailed review of the top 10 Discord bots for 2023. Each bot offers a unique set of features and functionalities, catering to different needs and preferences.
Moderation Tools
1. Dyno
Dyno is a fully customizable server moderation bot designed specifically for Discord servers. Equipped with an intuitive web dashboard, it simplifies server management tasks, allowing administrators to easily configure the bot's features. With a reputation established by its presence in over 8.6 million servers, Dyno offers a multitude of functionalities ranging from automoderation to custom commands, ensuring an enhanced server experience for both moderators and members.

Features:
Configurable Web Dashboard: A feature-rich dashboard that allows users to seamlessly enable, disable, and configure the bot's functionalities.
Automod/Anti-spam: Provides automatic moderation to keep the server spam-free, equipped with Autoban to set rules for newcomers.
Auto Delete: Allows customization of permitted messages in channels, offering various filters for precise moderation.
Autoroles: Enables automatic role assignments to members upon joining the server, either immediately or at a scheduled time.
Moderation Tools: Comprehensive suite including mod logs, warnings, timed mutes and bans, auto punishments, protected roles, and more.
Custom Commands: Allows administrators to design their own commands with special actions.

Multi-purpose
2. Probot
ProBot is a versatile bot designed for various server purposes. It allows administrators to craft stylish welcome images that include user details, create personalized embeds for channels, establish reaction roles to enable members to self-assign roles, and reward the most engaged members with exclusive roles and permissions. The bot's documentation ensures users understand its full potential by providing in-depth explanations, troubleshooting tips, and details about each command.

Features:
Customizable Welcome Images: Create personalized welcome images incorporating the new member's username, avatar, and a selected background.
Embed Creation: Design unique embeds using ProBot's user-friendly customization and share them in your desired channel.
Reaction Roles: Implement reaction roles, buttons, and select menus to let members acquire the roles they want with just a click.
Engagement Rewards: Offer special roles, privileges, and channels to active and engaged members based on their level.
Comprehensive Documentation: A thorough guide on using and setting up ProBot, complete with troubleshooting tips and command usage examples.

Music
3. Fredboat
FredBoat is a versatile music bot designed for Discord servers. Not only does it allow users to play high-quality music, but it also supports a variety of sources such as Soundcloud, Bandcamp, and even livestream platforms like Twitch. The bot is equipped with a search feature, enabling users to find songs by just typing their names. Additionally, it offers playlist shuffling and repeating options. Beyond music, FredBoat also offers gaming experiences with its Music Room, where users can play quick games while enjoying their favorite tracks.

Features:
Supports a wide range of music sources including Soundcloud, Bandcamp, Twitch, Deezer, Vimeo, and Dailymotion.
Built-in search capability allows users to find songs by simply entering their names.
Provides playlist management tools, such as shuffle and repeat for individual or entire queues.
Playlists and livestreams are fully supported.
Integrated Music Room for playing quick games while listening to music.

Security
4. Double Counter
Double Counter is an advanced verification system designed specifically for Discord servers. Utilizing millions of data points, it excels in flagging alternate accounts, blocking raids, and preventing VPN access. The system was introduced in 2020 and uses a privacy-centric, data-driven approach to ensure comprehensive server protection. Double Counter offers a user-friendly experience where members can be verified with a simple link click, ensuring that the server's security and retention rate remain optimal. This approach also aligns with Discord Partner requirements, allowing server owners to concentrate on growth and community engagement.

Features:
Advanced Verification: Scans device information and employs an in-house captcha to authenticate every new member.
Alt Account Detection: Uses specialized algorithms to compare multiple datapoints, ensuring no alternate accounts go unnoticed.
VPN and Proxy Blocking: Partners with leading data providers to identify and flag VPNs, proxies, Tor relays, and virtual machines.
Granular Customization: Offers myriad settings for personalization, resulting in millions of configuration possibilities to suit business needs.
User-Friendly Experience: Verification is made easy with a single link click, eliminating the need for additional actions or Discord login.

Invite & giveaways
5. Invite Tracker
Invite Tracker is a versatile Discord bot designed to enhance server management and engagement. The bot goes beyond its primary function of invite tracking to incorporate features like scheduling giveaways and rewarding members. Ensuring a smooth user experience, the Invite Tracker team prioritizes optimal bot availability and minimal lag. Additionally, they've provided comprehensive documentation and an intuitive web dashboard for effortless configuration and usage.

Features:
Advanced invite tracking system.
Capability to schedule giveaways and reward members.
High bot availability at 99.99%.
Lag-free user experience.
User-friendly web dashboard accompanied by detailed documentation.

AI
6. Midjourney
Midjourney distinguishes itself as a unique AI-driven image creator. Unlike Dall-E 2 and comparable tools that aim for photo-realistic results, Midjourney emphasizes dreamy, artistic visuals. Those with a passion for sci-fi tales or gothic artistry will find this bot particularly compelling. Instead of aiming for sheer realism like many of its AI counterparts, Midjourney channels the essence of a digital artist.

By providing a brief description, for instance, 'a fox adorned with a top hat reminiscent of a Roald Dahl drawing,' Midjourney quickly visualizes various interpretations of the concept. Admittedly, it has its hurdles, such as occasionally struggling with complex items like hands or producing slightly unfocused backdrops. Nonetheless, these challenges are common to several image-creation algorithms.

Feature:
Extend your artwork in any direction and alter the prompt as you stretch out.
Generate images at quadruple the speed—a boon for intensive users. (Premium)
Craft up to 64 art pieces at once or combine up to 40 different prompts (Pro Users)
A tool that flips the process—transform images back into descriptive words. Understand how Midjourney interprets and conceptualizes prompts for future requests.
7. Spark
For those in search of a highly customizable, support-centric Discord bot boasting comprehensive data analytics, CommunityOne Spark emerges as a prime choice. Going beyond the capabilities of many bots, CommunityOne Spark possesses the unique ability to automatically sift through and interpret server-specific information, including content from websites, gitbooks, whitepapers, and even YouTube videos. This ensures that it is primed to respond to members' queries efficiently and accurately.
What truly sets CommunityOne Spark apart, however, is its adaptability. Users can seamlessly feed it with custom directives to hone its interaction with users. For instance, if you're a content creator with an extensive catalog of YouTube videos, Spark allows for nuanced programming. You can guide it to recommend certain videos more frequently, ensuring a tailored user experience that aligns with your preferences and strategic objectives.

Feature:
Upload unlimited amount of information about your projects and automatically answers members questions
Support custom prompt allowing you to further direct how Spark should interact with your users
Allow for internal testing before publishing it to the general community
Upload persistent knowledges related to the community so that the bot will forever remember them no matter where he is in a conversation
Equipped with extensive amount of analytics to help you understand your community engagement around Spark


For Fun
8. Dankmemer
Dank Memer is a standout Discord bot designed to elevate user engagement with its distinctive features. It offers a unique in-bot economy, creating an interactive financial experience for users. Besides its economic aspect, the bot boasts a vast community ready for interaction, ensuring you're never alone—even if it means they're waiting to rob you! Dank Memer isn't just about transactions; it also serves as a hub for meme enthusiasts, delivering over 100 meme-related commands for instant humor. Additionally, its adaptability allows users to tailor bot functionalities according to individual or server preferences.

Features:
Unique in-bot economy for engaging transactions.
A massive user community for interactive experiences.
Over 100 meme-related commands for instant laughs.
Customizable settings to tailor the bot's functionalities.


9. Mudae

Mudae, designed by Saya, is a comprehensive entertainment bot tailored for Discord, with the prime aim to engage users in a plethora of multiplayer games and command-based activities. With capabilities ranging from a gacha character roulette termed Waifuroulette to the "Tea" word games, this bot hosts an expansive database of 95,000 waifu and husbando characters sourced from popular anime, manga, comics, and video games. Community involvement is evident, as all characters and over 500,000 images and gifs have been community-suggested, continuously refined and augmented by user feedback.

Feature:

Waifuroulette: A gacha character roulette letting players "marry" favorite characters.
Rocket casino: A casino-styled roulette game to catch Pokémon.
"Tea" games: A suite of five engaging word games.
Anime functions: Commands dedicated to anime utilities and entertainment.
Extensive database: Boasts 95,000 waifu and husbando characters, all from established media, allowing users to curate unique collections and compete with peers.

10. Karuta

Karuta stands out as a unique collectible card bot on Discord, boasting an extensive collection of over 90,000 anime characters transformed into one-of-a-kind collectibles. Unlike other anime bots that restrict character claims to individual servers, Karuta's global economy ensures your cards, statistics, and items are recognized across every Discord server. With a balance of manual and automatic card drops, it caters to both passionate collectors and casual users. Not just limited to collecting, Karuta enhances the experience with a robust trading system, cosmetic perks, and constant feature updates, all underpinned by a commitment to fair play.
Features:
Global Economy: Your cards and stats are recognized and carry value across all Discord servers.
Versatile Card Drops: Opt between manually dropping cards or relish automatic card drops during peak server activity.
Dynamic Trading System: Every card and item is tradable, fostering an intricate trade economy.
Continuous Updates: Regular bug fixes and feature additions ensure a constantly evolving experience.
Dedicated Fair Play: Rigorous logging and a proactive support team ensure a cheat-free environment.

With these top 10 Discord bots, you can take your Discord server to the next level. Whether you're looking for moderation tools, music playback, or fun games, there's a bot out there to suit your needs. Remember to consider the functionality, ease of use, and community support when selecting the best Discord bots for your server. So, gear up and make 2023 the year of a more engaging and interactive gaming community on Discord!

Criteria for Choosing the Best Discord Bots

When choosing the best Discord bots, certain criteria need to be taken into consideration to ensure that they are reliable and efficient for your server.

Discord bots have become an integral part of server management, providing a wide range of functionalities that enhance the overall experience for users. However, with the abundance of bots available, it can be overwhelming to find the perfect one for your specific needs. To simplify the selection process, here are some key criteria to keep in mind:

Functionality and Features

The functionality and features of a Discord bot are crucial factors to assess. A good bot should have a wide range of functionalities that align with the needs of your community. Whether it's moderation, music playback, or fun games, make sure the bot caters to your specific requirements.

For example, if you run a gaming community, a bot with features like server status updates, game integration, and automatic role assignment based on in-game ranks would be highly beneficial. On the other hand, if your server focuses on art and creativity, a bot with image manipulation commands or art-related trivia games would be more suitable.

It's important to thoroughly review the bot's documentation or website to understand the full extent of its capabilities. Additionally, consider the bot's update frequency and responsiveness to user feedback, as this indicates the developer's commitment to improving and expanding its functionalities.

Ease of Use

An ideal Discord bot should have a user-friendly interface and be easy to set up and configure. Complicated installation processes or convoluted command systems can discourage users from utilizing the bot's capabilities.
Look for bots that provide clear and concise documentation, tutorials, or even video guides to help you get started. A bot with a well-designed command structure and intuitive user interface will make it easier for both server administrators and regular users to interact with.
Furthermore, consider the bot's integration with existing server management tools or platforms. If it seamlessly integrates with popular moderation or music bots, for example, it can simplify the overall server management process and enhance the user experience.
Community Support

A vibrant and supportive community is another essential aspect to consider when selecting a Discord bot. Active developers and a helpful user base can ensure that any issues or questions you have will be resolved in a timely manner.

Before choosing a bot, explore the bot's community channels such as Discord servers, forums, or social media groups. Evaluate the level of engagement and responsiveness from both the developers and existing users. A bot with a strong community support system indicates that you will have access to valuable resources and assistance whenever needed.
Additionally, check for frequent updates and bug fixes, as this demonstrates the developer's commitment to maintaining the bot's functionality and addressing any issues that may arise.
By considering these criteria, you can narrow down your options and find the best Discord bot that suits the unique needs and preferences of your server. Remember to thoroughly research and test the bots before making a final decision, as finding the right bot can greatly enhance the overall experience and functionality of your Discord community.